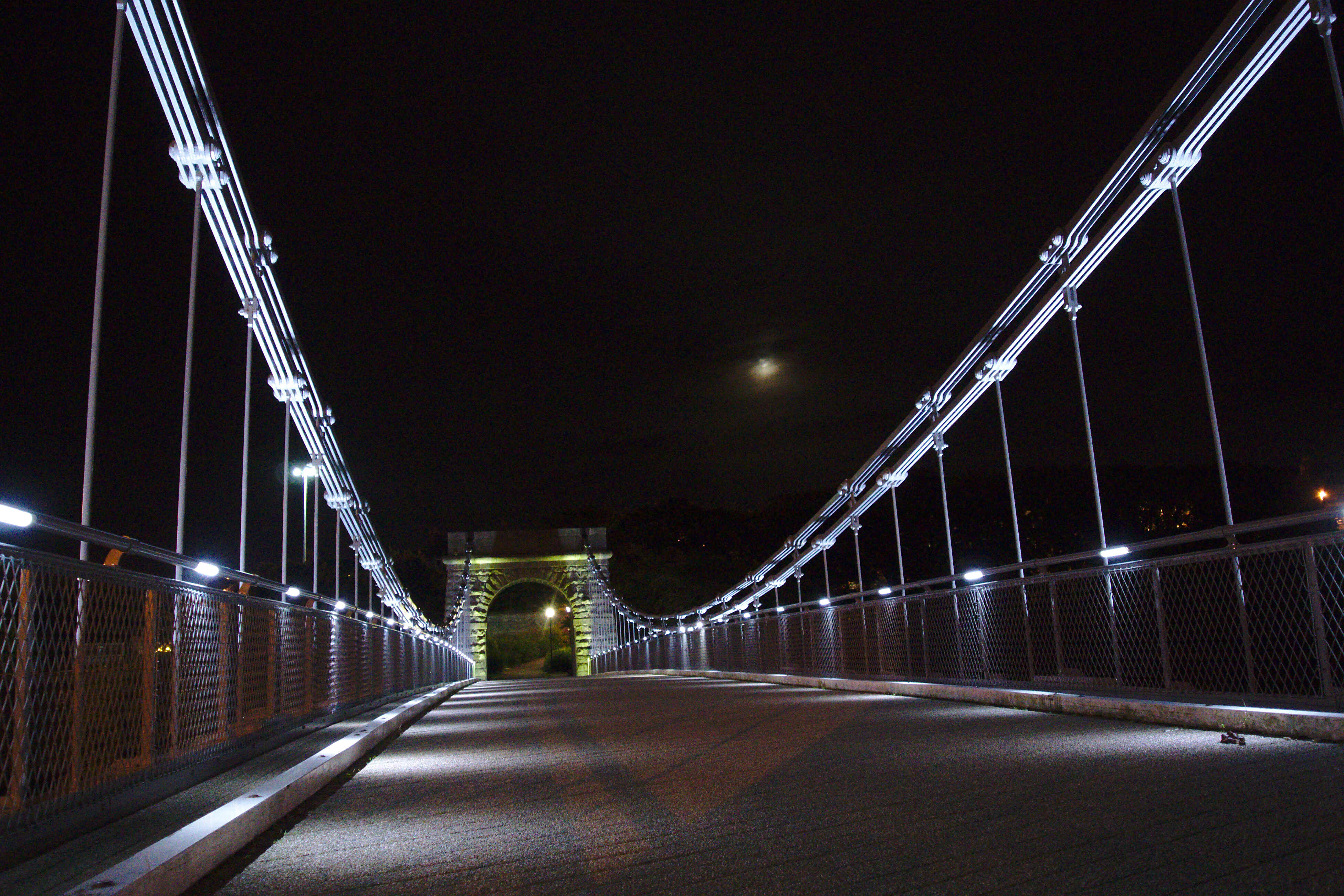 Unable to remember the name of the Wellington Suspension Bridge I came across this awesome website that documents the 'Doric Columns'. The site is full of history about Aberdeen and the local area, including old photographs, paintings and etching of the local infrastructure. This Etching of the Brig o' Balgownie gives a real impression of the extent of the land reclaimed from the Sea in Aberdeen.
---
Reading: Nemesis Games, All Tomorrow's Parties
Aberdeen, Scotland: 6°C, Light rain overnight.