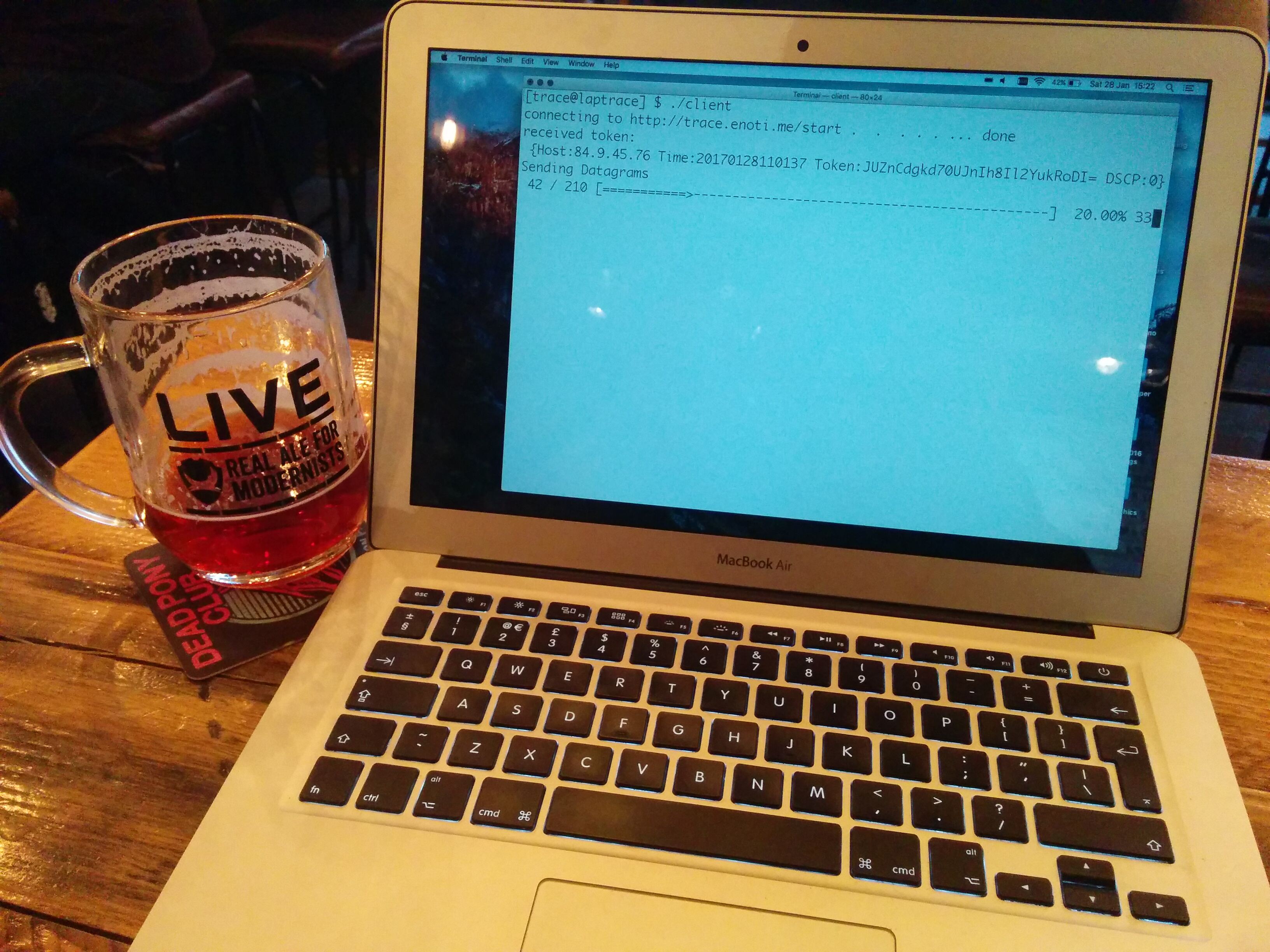 Something for work meant I had to throw together a DSCP probing tool at the last minute. It still needs lots of work, but I needed to get out today and test on some real networks (just work and my house don't count). If I have to spend a lot of time in cafes, pubs and chains doing measurements from edges I might as well enjoy it.
If I can manage more than a couple of shots like this I can put together an excellent slide when presenting this work.
---
Reading: Babylon's Ashes, Cryptonomicon
Aberdeen, Scotland: 3°C, Rain throughout the day.