FOSDEM is split between devrooms and booths, there are booths for a load of different projects. The Olimex DIY Laptop was announced the week before, they were showing it off at a stand at FOSDEM.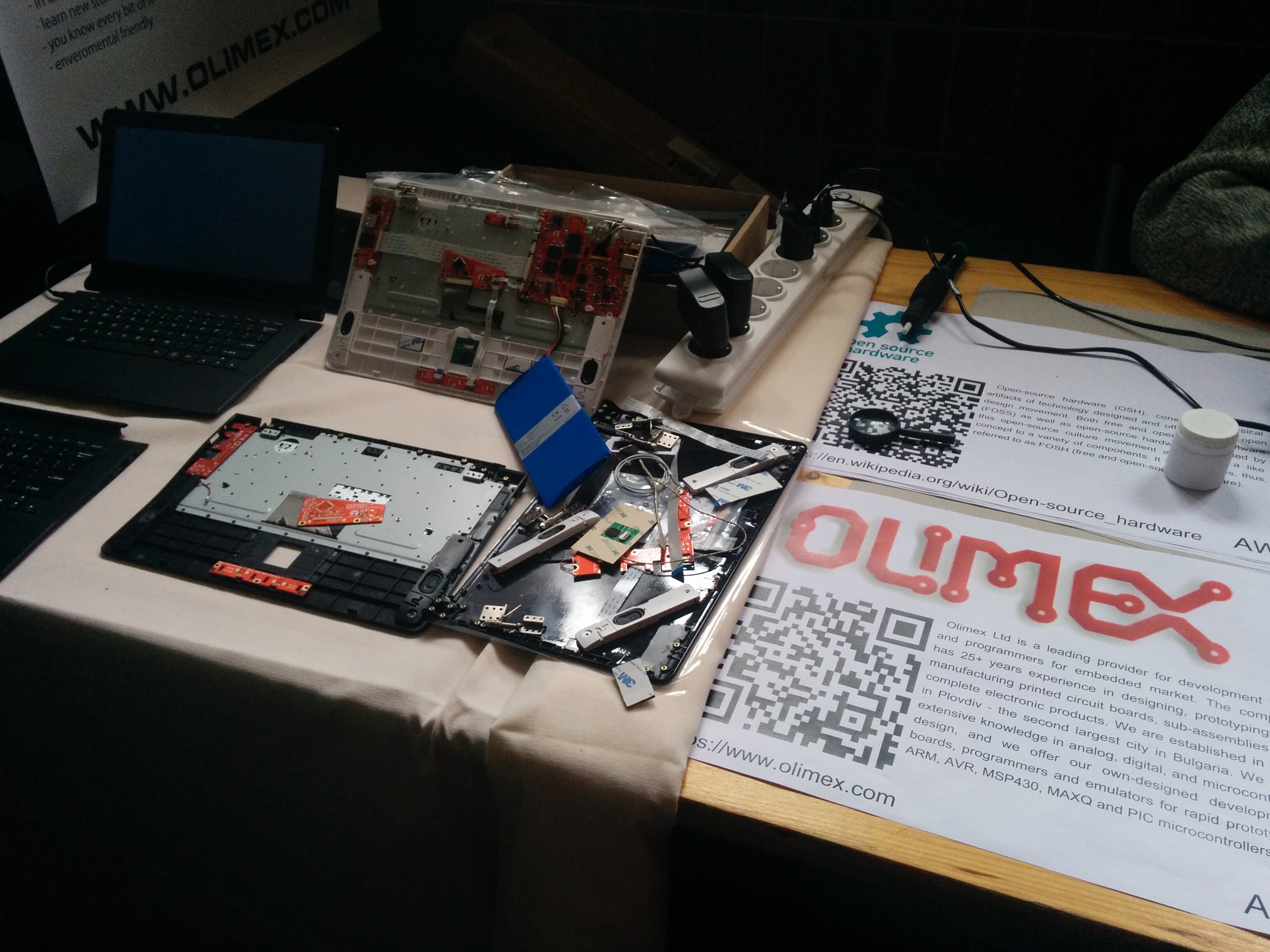 The hardware is quite nice, the case feels a little cheap, but what can you expect for that price? The keyboard they have on it is horrible. It would be much better served with much fewer keys on the layout, something more like a chromebook would be good (I would settle for 40%, but the market is probably small).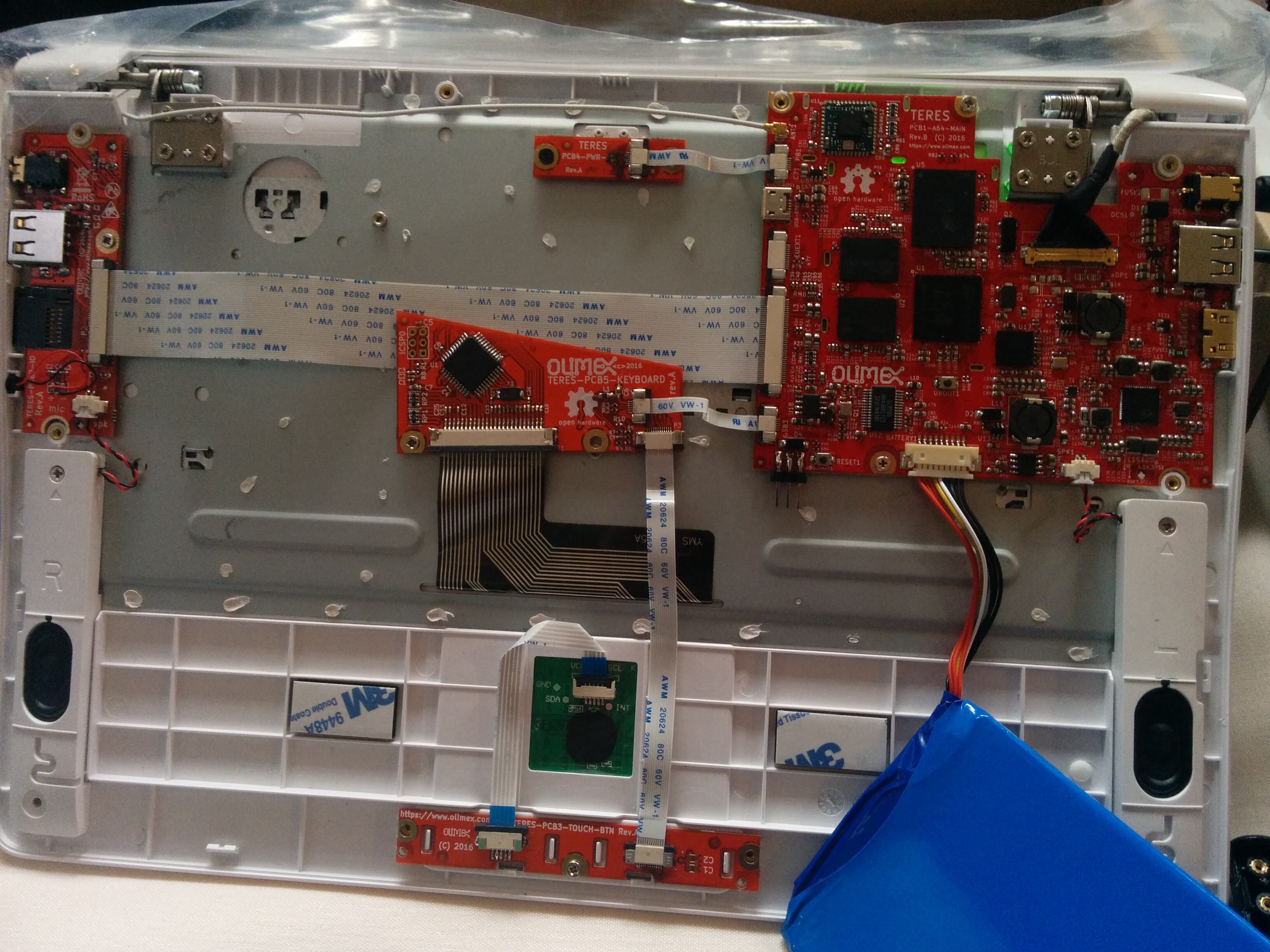 I unplugged the assembled model they had on display and they got upset and it was quickly plugged back in. The hardware is still quite early, it looks like a really solid start.
I don't think I would pick up the first generation of hardware, if they continue with the project it will be really promising.
---
Reading: Babylon's Ashes, Cryptonomicon
Aberdeen, Scotland: -1°C, Light rain in the morning.